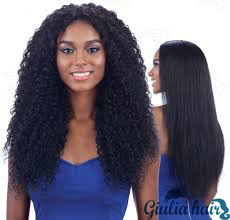 How To Learn Makeup
Sunday, 27 May 2018

0

371

0
As we konw, everybody like beauty,except wearing human hair,you can makeup for yourself.
Do you can makeup?Now,I will teach you how to learn makeup step by step.
Now,we learn how to do a smokey eye. with long-wear eye base or light shadow applied from the lashline to the browbone. In addition to netralizing any redness or discoloration in your eyelids, this step will help your eye makeup last longer.then,on the lower lid up into the crease, then layer a darker medium shadow on top to build intensity. Smudge a dark shadow in the crease for added depth. tightline your top and bottom waterlines. Use a gel liner and a finely pointed eye liner brush or a waterproof pencil; pull your eyelid gently up to apply liner right into and underneath the top lashline.
Last,then apply 3-4 generous coats of black lengthening and volumizing mascara on top of lashes to complete your look.Do you learn it?
Wrote by---Giulia hair

Your cart is currently empty.